Stone Polishing and Sealing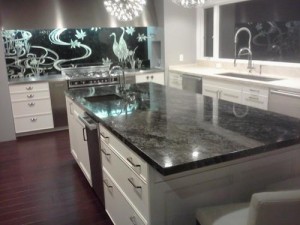 Your kitchen counters go through a lot. As one of the most frequently used surfaces in your home, those counter tops are exposed to weekly dinners, wine & cheese nights with the girls, and cookie baking Sundays with the kids. Between the Clorox wipes and the 409 spray downs, your stone countertops likely do not have the same shimmer and shine they once beheld.
To bring back that sparkle your kitchen once had, reach out to Stone Protech. As a company who specializes in the restoration of your home aesthetic and stone, tile, and grout restorations, the experience and customer service is unmatched.
Our team can help restore and revive stone finishes that mimic their original glory. They will polish away the build up from years of use and fun. Have more than just a few layers of grime? If your stone has undergone any stress that has caused a crack in the counter, don't worry!Stone Protech can repair that too.
Our qualified professionals are waiting to help polish and seal your stone on any level youneed to feel brand new. With a high quality and professional team, we are dedicated to helping you achieve the brand new feel you thought couldn't be restored. Call us today!